Tips to Plan and Enjoy a Staycation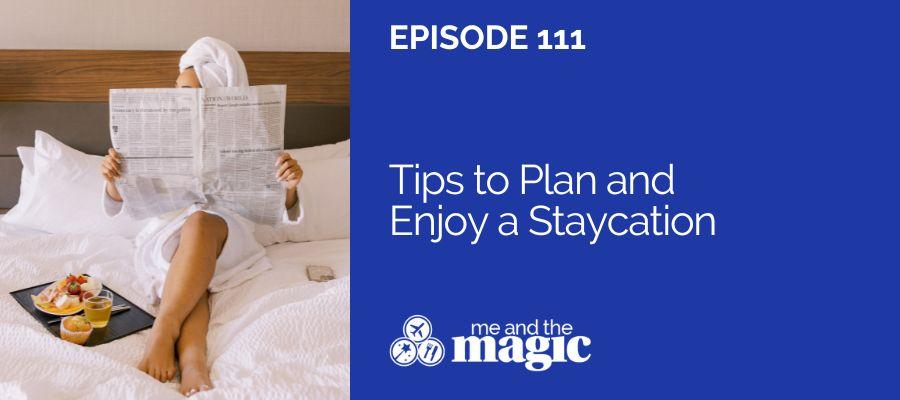 Have you ever considered a staycation? There are many reasons why a staycation may be the perfect type of vacation for you! Learn different ideas for a staycation and how to make the most of your time off, even if you stay home.
Join Our Community
Join the Me and the Magic Facebook community to share your love of solo travel, Disney travel, and more with new friends. Plus, share your thoughts and questions on this episode with the community!
Connect with Me
Is there a topic you'd like us to discuss? Email Amanda at amanda@meandthemagic.com.
Are you on Instagram? Follow Me and the Magic to see the latest posts, stories, and IGTV.
Subscribe to the Me and the Magic weekly newsletter for exclusive content, including solo travel tips!
Me and the Magic has voicemail! Leave a voicemail or text to 1-347-74MAGIC (1-347-746-2442). Share your thoughts about this episode, a future episode topic idea, or just say hi!
If you are enjoying the podcast, I'd greatly appreciate it if you could rate and review it on Apple Podcasts. The reviews help other people find this podcast.
Online Shop
Buy fun and magical travel and pop culture shirts, including the recently released Loungewear: Parks Edition and more, at our online shop!