Why You Need to Experience Small Group Adventure Travel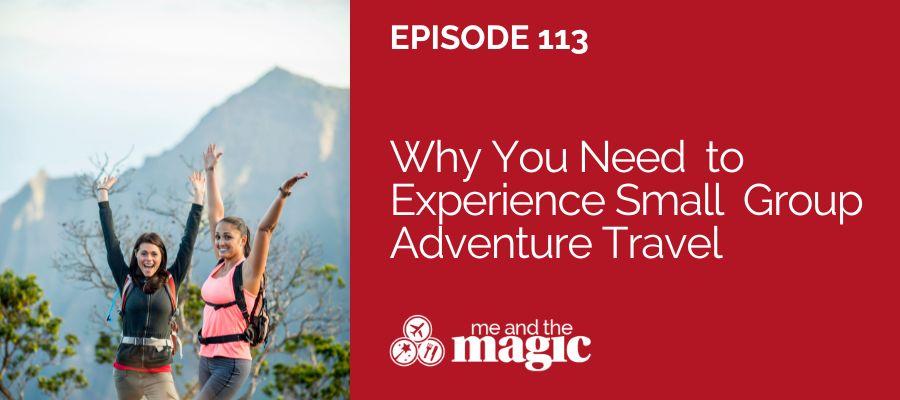 What is it like to experience small group adventure travel? Have you considered overseas adventure travel but weren't sure where to go or how to make that trip happen? Owner and founder of JUMP Adventures Jackie Nourse, also known as Traveling Jackie, shares how she plans small group adventure trips and why these types of trips are ideal for solo travelers. So if you are looking for solo adventure travel, this is the episode for you! 
Jackie and Amanda also have a great discussion about the benefits and challenges of solo travel and why we believe solo travel is so important. Plus, Jackie shares what nomadic living is like! This episode is packed with information, tips, and inspiration for your next adventure! 
Connect with Jackie at JUMP Adventures and on Instagram. Listen to the JUMP with Traveling Jackie podcast on Apple Podcasts or Spotify. 
Want to learn more about the Northern Patagonia JUMP Adventures trip? Check out the itinerary here, and use code AMANDA for $100 off when you book your trip!
Explore how JUMP Adventures is taking important steps toward Sustainability in travel.
Join Our Community
Join the Me and the Magic Facebook community to share your love of solo travel, Disney travel, and more with new friends. Plus, share your thoughts and questions on this episode with the community!
Connect with Me
Is there a topic you'd like us to discuss? Email Amanda at amanda@meandthemagic.com.
Are you on Instagram? Follow Me and the Magic to see the latest posts, stories, and IGTV.
Subscribe to the Me and the Magic weekly newsletter for exclusive content, including solo travel tips!
Me and the Magic has voicemail! Leave a voicemail or text to 1-347-74MAGIC (1-347-746-2442). Share your thoughts about this episode, a future episode topic idea, or just say hi!
If you are enjoying the podcast, I'd greatly appreciate it if you could rate and review it on Apple Podcasts. The reviews help other people find this podcast.
Online Shop
Buy fun and magical travel and pop culture shirts, including the recently released Loungewear: Parks Edition and more, at our online shop!