Planning for an Epic Road Trip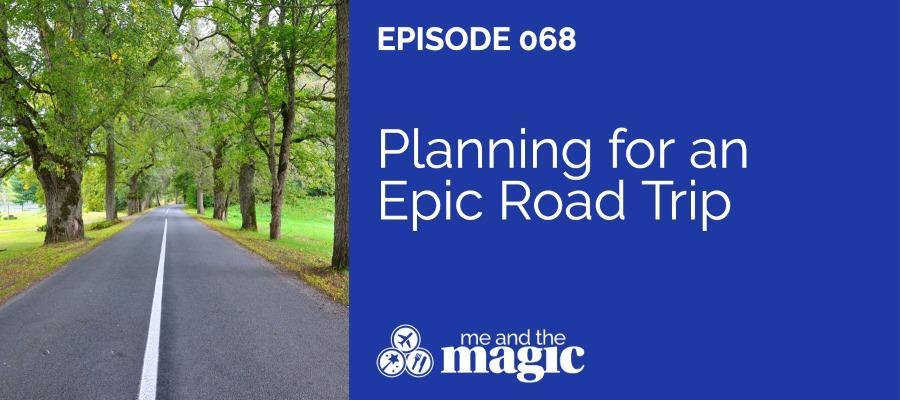 In this episode…
After many road trips with friends and family, I am planning my first solo road trip for this fall. I've been researching, as I love to do, because I am planning for an epic road trip! Angie Robinson joins me this week to share her best road trip tips.
Angie and I discuss the necessary pre-road trip tasks to complete, packing tips, and of course travel tips.
Resources from this episode
The iExit interstate exit guide app helps you find the best gas, food, and lodging along the interstate.
The Upside app allows you to earn cash back at gas stations, restaurants, and grocery stores, both locally and while you are traveling. Use Invite Code WFD29 to earn 15 cents per gallon cash back the first time you use the app!
Connect with Angie
Connect with Angie on Facebook or Instagram, and check out Angie's website to see what Angie offers as a leadership development coach and to listen to The Practically Perfect Leader podcast.
Join Our Community
Join the Me and the Magic Facebook community to share your love of solo travel, Disney travel, and more with new friends. Plus, share your thoughts and questions on this episode with the community!
Connect with Me
Is there a topic you'd like us to discuss? Email Amanda at amanda@meandthemagic.com.
Are you on Instagram? Follow Me and the Magic to see the latest posts, stories, and IGTV.
Subscribe to the Me and the Magic weekly newsletter for exclusive content, including solo travel tips!
Me and the Magic has voicemail! Leave a voicemail or text to 1-347-74MAGIC (1-347-746-2442). Share your thoughts about this episode, a future episode topic idea, or just say hi!
If you are enjoying the podcast, I'd greatly appreciate it if you could rate and review it on Apple Podcasts. The reviews help other people find this podcast.
Online Shop
Buy fun and magical travel and pop culture shirts, including the recently released Loungewear: Parks Edition and more, at our online shop!